Register for free
---
Register and track your JavaScript errors
Track JavaScript Errors
Simply copy/paste code snippet into your markup and get production error reports, affected users, occurrences and more!

---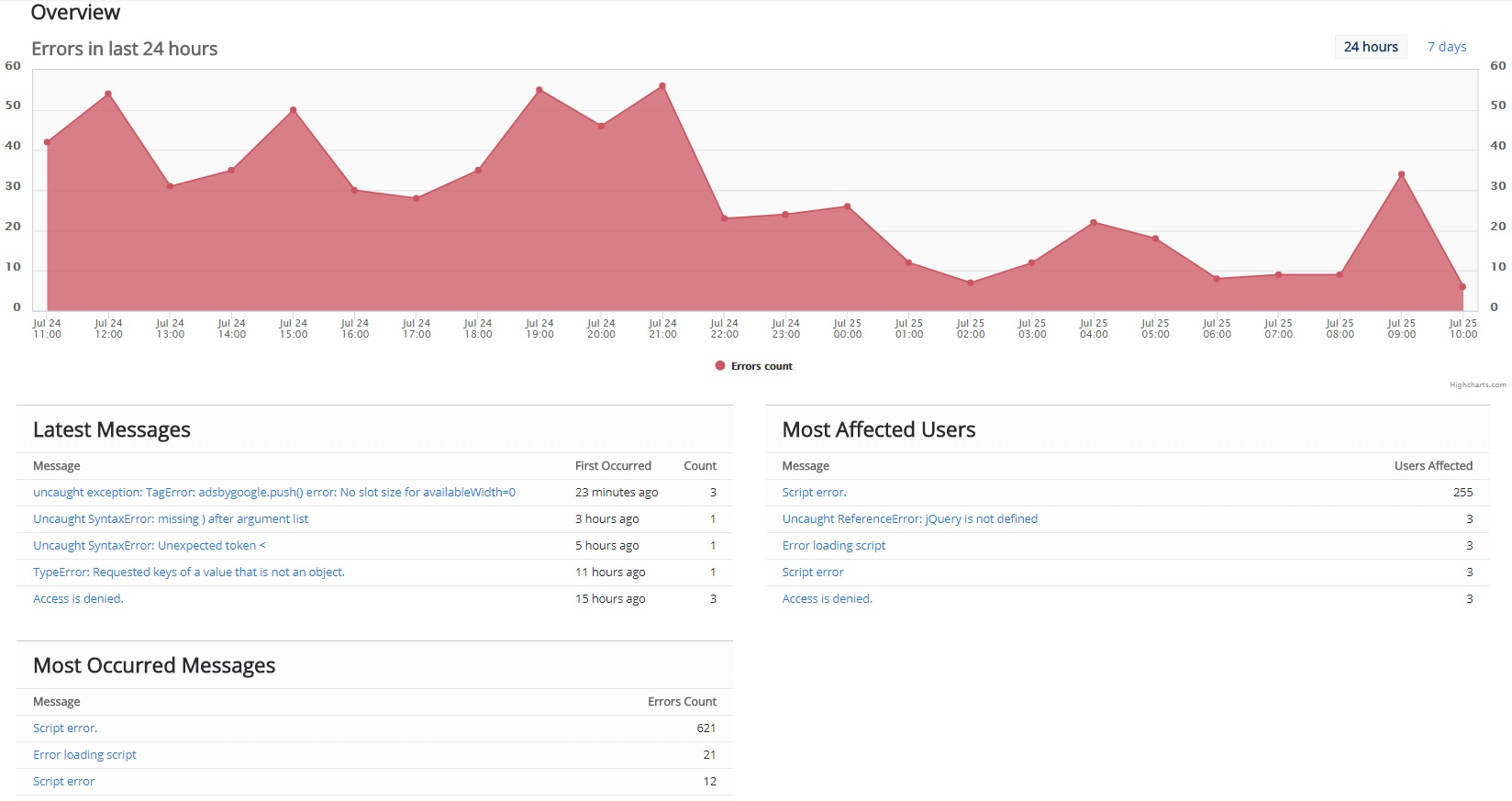 Error dashboard
On the dashboard you can see all errors in one view. This helps you to recognize immediately where are the problems.
---
Group your JavaScript errors
You can group your JavaScript errory by messages, browsers, URLs or by users.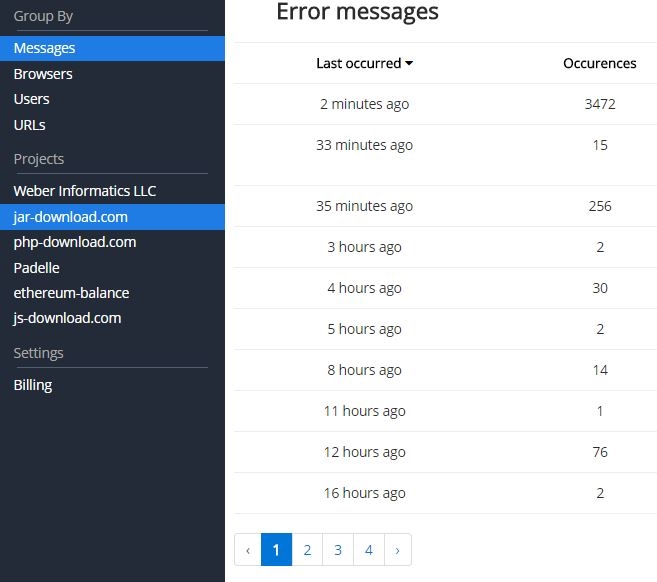 ---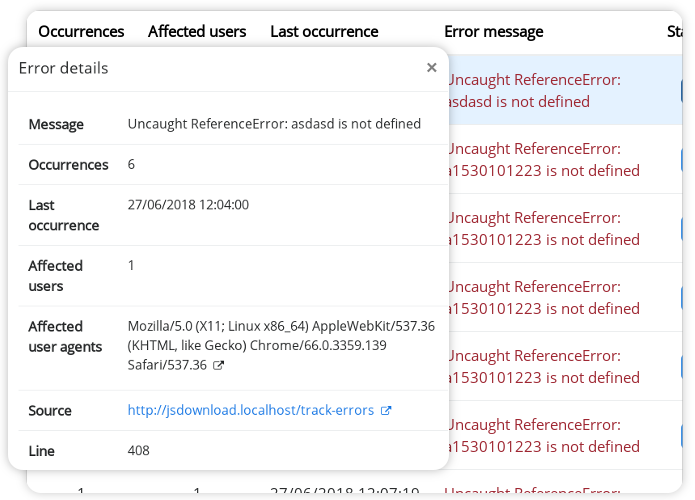 See details of the errors
Examine all the details of the occurred errors to fix them fast and to improve your website quality.
---